Kristen G.
"My daughter is the best version of herself on the days she wears Millie Loves Lily"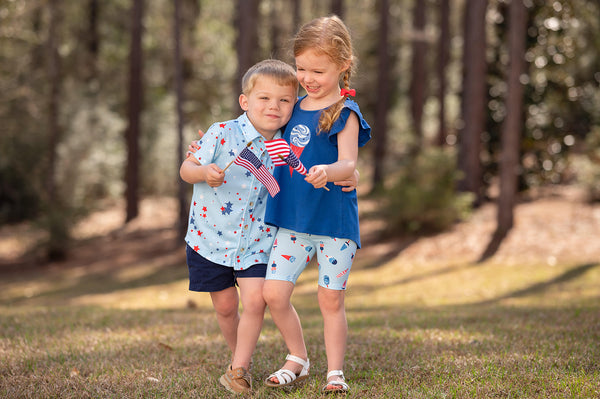 Holly R.
"ALL my daughter wears is Millie Loves Lily! Loooove it! And each dress lasts at least two years because they stretch!
Dawn E.
"My girls have now outgrown these dresses but they were so cute and have lasted us 2 years! And they held up so well."
Love it. Wear it. Share it.
Millie Loves Lily combines artful styling and playful prints with comfort to create clothes that allow kids to be kids either on the playground or when celebrating life's milestones.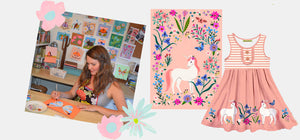 Our Artist Series
One thing we hear from customers over and over again is how much they love our prints.  While we create a lot of prints "in-house" the favorite part of our job is to collaborate with other artists whose work we admire and find inspirational.  The attention to detail our artists provides is exceptional and we take such pleasure in turning these amazing prints into styles that we think our Millie customers will enjoy and pass along.  

Learn More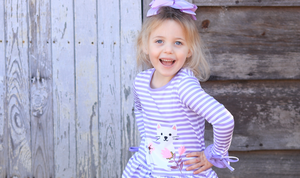 Shop Millie Loves Lily On Zulily
Millie Loves Lily is featured weekly on Zulily.com. Each week new styles are released for a limited time purchase. Shop here for our complete line of Millie Loves Lily, little millie and Millie & Maxx. Love it! Wear it! Share it!
Shop Zulily
Instagram
Want to know what is going on at Millie Loves Lily on a daily basis? Follow us on Instagram so you'll never miss an update. 
Facebook
Check out our Facebook page. You'll be in-the-know about new styles, sales, challenges and how fellow Millie's style their looks.
TikTok
Want to see our products in a new light? We share a wide variety of creative videos featuring our Millie styles.